2019 Nashville Needlework Market
March 1-2, 2019
Sorry, this is NOT a consumer show. It is only ONLY open to wholesale buyers. But you won't miss out entirely since this is where your favorite store goes to find the newest and best needlework products.
See who will be in Nashville!
Class Registration is Now Open!
Visit our Classes Page to see all the classes available. Sign up today! Classes are limited in size.
Show Schedule
Friday, March 1, 2019
Registration 10 am - 8 pm
Early Bird Shopping 6 pm - 9 pm
Saturday, March 2, 2019
Registration 9 am - 6 pm
Show Rooms open 9 am - 6 pm
Package Storage Available 9 am - 6 pm
Sunday, March 3, 2019
Registration 9 am - 4 pm
Show Rooms open 9 am - 4 pm
Package Storage Available 9 am - 5 pm
(times are subject to change)
Buyer Registration
Click here to Register to attend the 2019 Nashville Needlework Market. There is no charge to attend the show as a Buyer if you Register before February 2019! There will be a $50 charge per store to register at the show. You do NOT need to be a TNNA member to attend this show.
Pre-registered Buyers are eligible for special promotional emails and a FREE store listing on the Nashville Market website!
Hotel Reservation
The Nashville Needlework Market is at the Embassy Suites in Franklin, TN (the same hotel as last year's Nashville Market).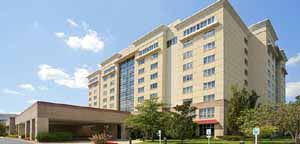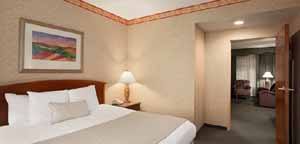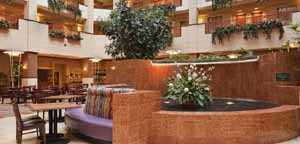 Registering to attend the market does NOT reserve a hotel room.
Show Hotel (the show hotel is full, but keep trying back. Any cancellations before Feb. 8th, 2019 will go back into our room block.)
Embassy Suites by Hilton Nashville South Cool Springs
820 Crescent Centre Dr, Franklin, TN 37067
Phone 615-515-5151.
To reserve your hotel room online, click here.
• In the calendar on the left, enter your arrival and departure dates.
• Scroll down and click "Check Rooms & Rates.

2019 Nashville Needlework Market 'Happiness Is Homemade' Cookbook
We are currently taking pre-orders for the exclusive 2019 Nashville cookbook!
The cookbook will only be available to retail stores that attend the Nashville Needlework Market in March.
We have received fun small needlework charts or family recipes with heartfelt memories from lady dot creates, Stitching Pretty, Shakespeare's Peddler, Blackberry Lane Designs, La-D-Da, The Scarlett House, Cherished Stitches, Elizabeth's Designs, Accoutrement Designs, Giulia Punti Antichi, The Nebby Needle, Pat Carson, Lindy Stitches, Needlemade Design, The Black Cat Stitchery, The Needle's Work Antiques, Pickle Barrel Designs, Cecilia's Samplers, VAL'S STUFF, Amy Bruecken Designs, Blackberry Rabbit, Stitches N Things, Erica Michaels, Stitches From the Heart, Mani di Donna, Rainbow Gallery, Painted Pony Designs, Fern Ridge Collections, Rosewood Manor, Thistles, and many more!
Each Exhibitor and Store Owner will receive a free copy of the cookbook exclusively at Market. A limited number of cookbooks will be available to purchase at wholesale (Suggested Retail $8.00). Pre-orders are encouraged! Please contact Yarn Tree or Needlework Retailer with pre-orders by Jan. 24th, 2019. Pre-ordered cookbooks will be ready for you to pick up in the Registration & Hospitality Suite on Floor 2. Payment is due when you pick up your cookbooks.
Exhibitor Information
Information for exhibiting. 2018 exhibitors have first refusal for their same room next year. If you are interested in exhibiting and would like to add your name to the waiting list, please fill in this form.
Photos From Previous Shows
Video Slideshow of 2018 Nashville Needlework Market
2017 Trade Show Photos